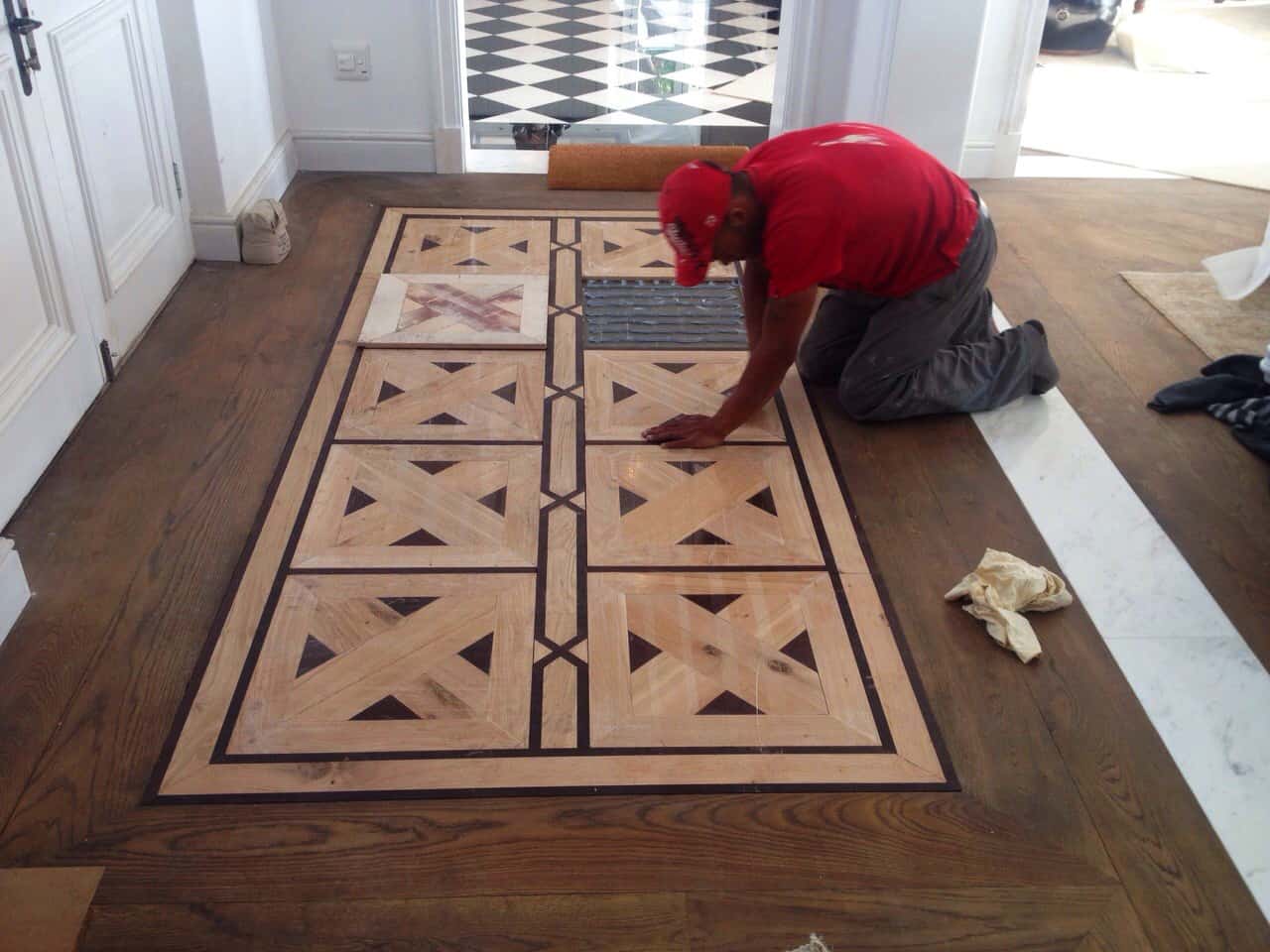 We Specialise
in World-Class Timber Flooring
Follow Our Projects on Instagram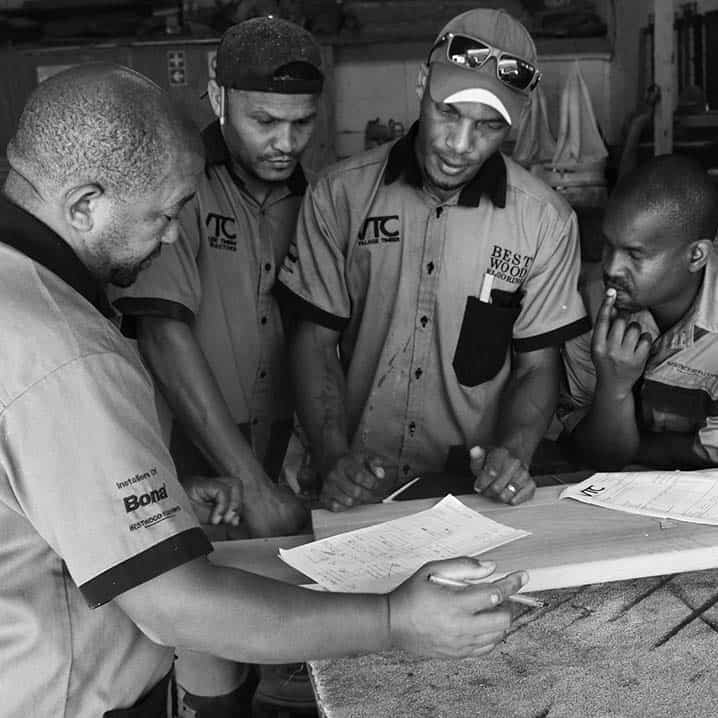 Technical Expertise
Hardwood flooring requires a high degree of technical know-how to ensure the client gets maximum value and minimum hassle. As Village Timber specialises in the installation of hardwood flooring, we make it our business to inform and consult on the technical aspects pertaining to installation, treatment, maintenance and cleaning. Drawing from Australia and Europe, we ensure that our clients are offered the most up-to-date consumables and installation methods to match the high quality of European engineered and solid wood flooring available to our market.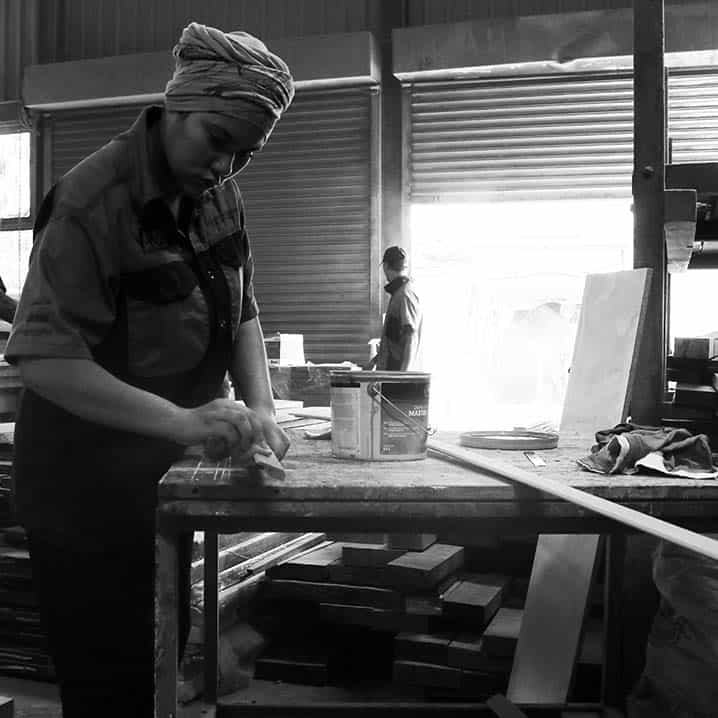 Fabrication
Village Timber has its own manufacturing workshop, where we produce custom trim and mouldings to suit any on-site requirements. We know that it is the small details that make a decent floor great and we ensure that these details are correctly attended to. All our staircase components are also manufactured in-house, ensuring consistent quality and accountability throughout the project. We produce all our other accessories to flooring and staircases, such as hardwood skirting, trim and handrails. We also produce bespoke hardwood parquet flooring, from Herringbone to Versailles Tiles and all in between.
Timber Floor Installation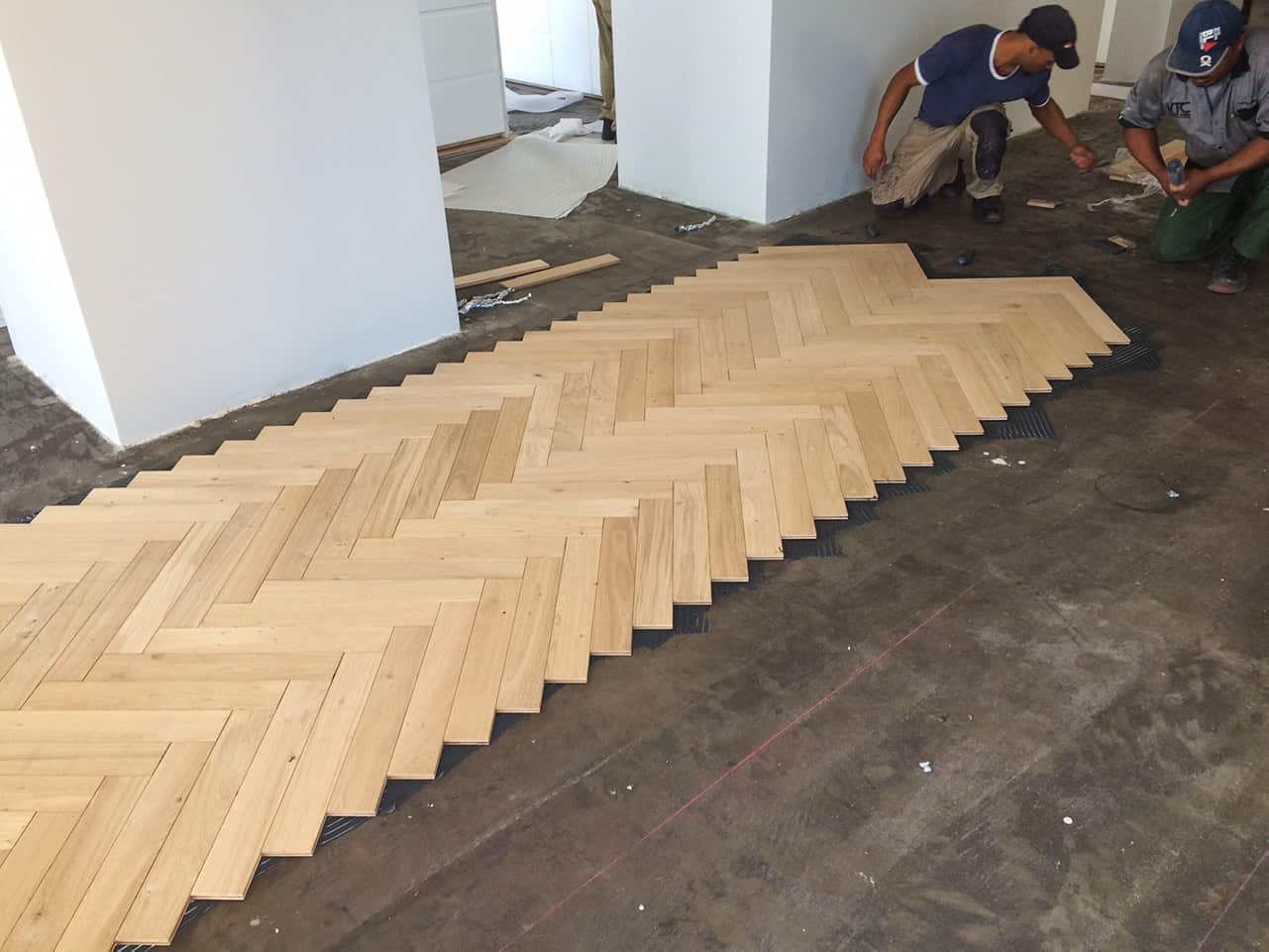 Hardwood Flooring – Solid T&G, Engineered & Parquet
Our skilled teams install new floors every day and provide a complete and professional service. We utilise only the best European consumables and specialist equipment to ensure our work matches the quality of our client's flooring material.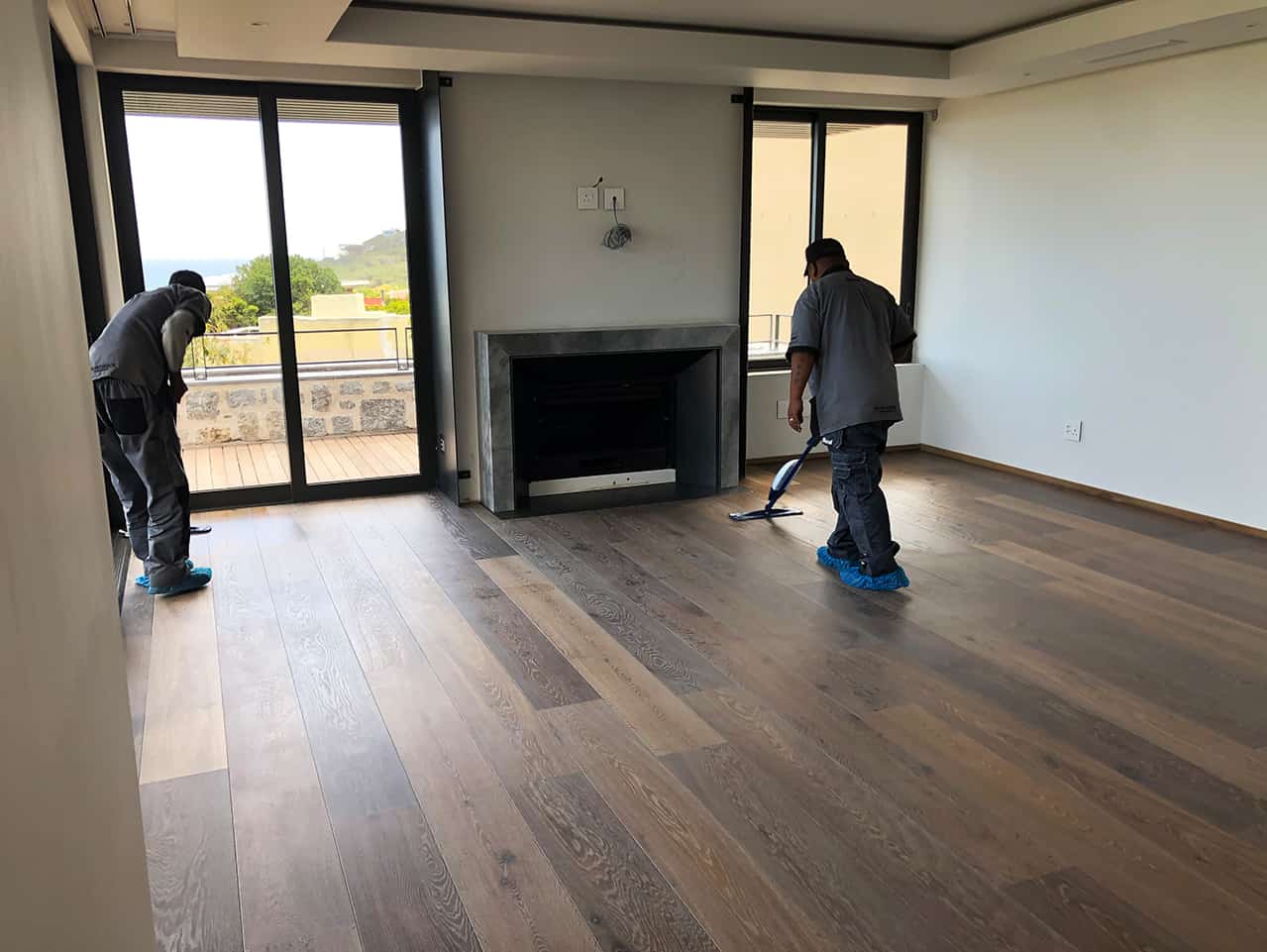 Finishing of Hardwoods
Our experienced specialists can apply various floor specific effects to your hardwood floor. Careful consideration is given to the traffic and wear requirements, as well as cleaning and maintenance factors when recommending and specifying floor finishes.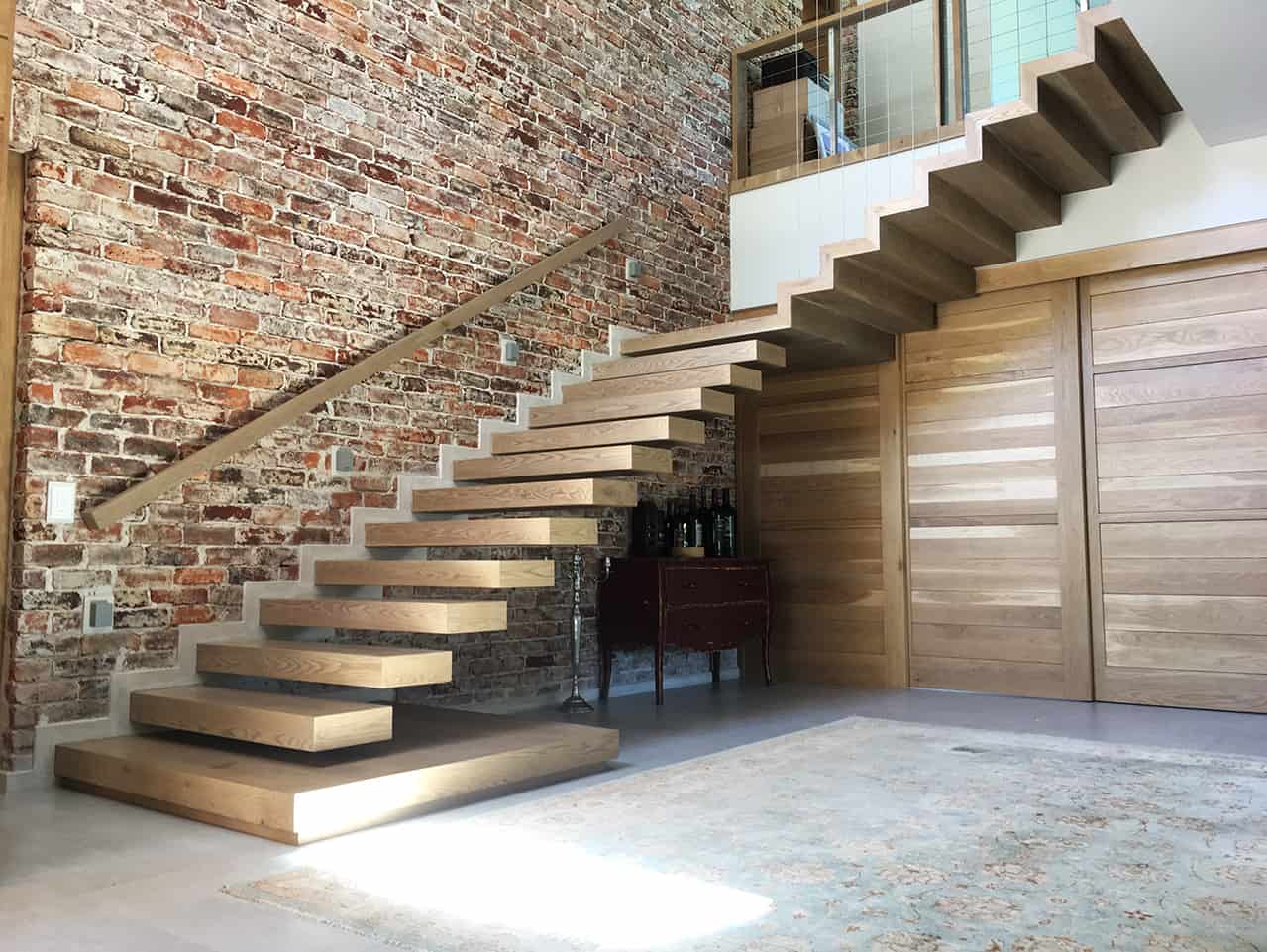 Staircase Cladding
We build staircase claddings from scratch and have a dedicated, specialist team that handles all aspects from start to finish. This ensures a high-end quality product and good on-site communication.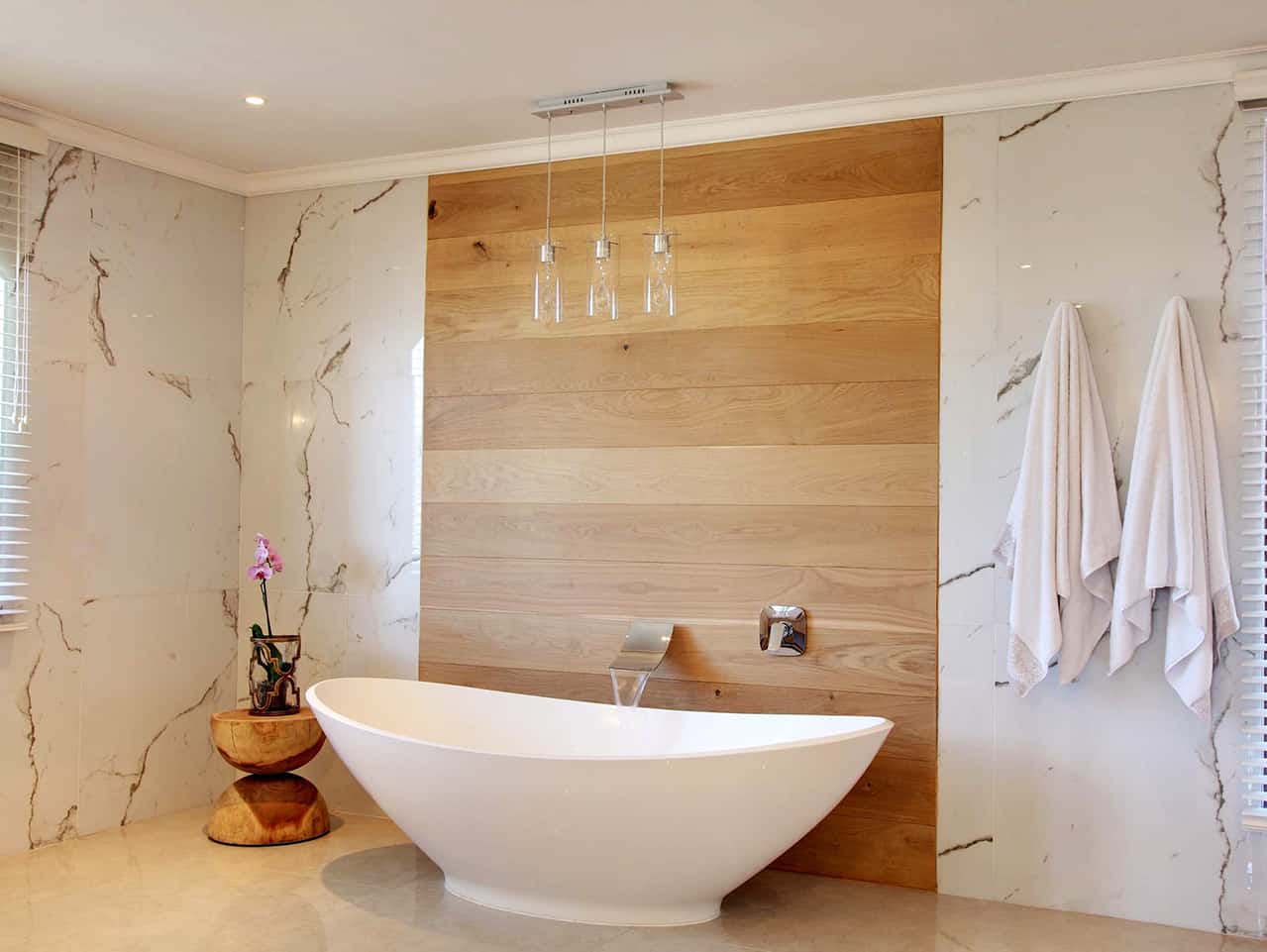 Wall and Ceiling Cladding
Flowing naturally from the other services we  provide, this type of cladding is becoming more popular in modern settings and we have developed a number of details to accommodate this growing requirement.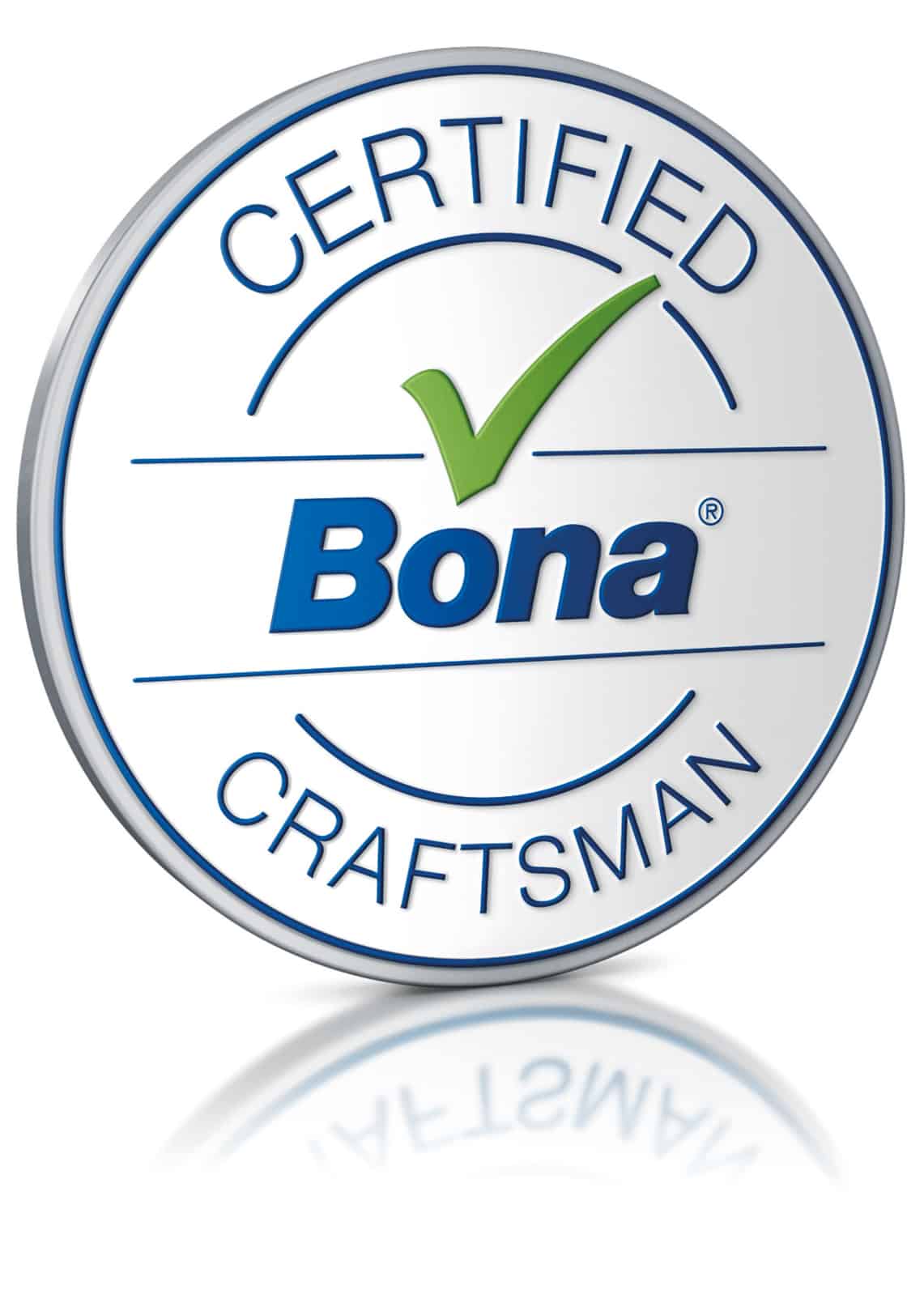 Certified Bona® Craftsman
Village Timber is fully accredited by Bona
®
, as a Certified Bona Craftsman – thus enabling us to provide world-class service and skills to our clients in Cape Town. Bona Certified Craftsmen are hand-picked professionals trained and certified to use our complete Bona System on your wooden floors. They undergo continuous training by Bona to stay up-to-date on industry best practices.
You can have your floors oiled, varnished or waxed depending on what type of look and feel you wish for. Or, if you want to change the colour of your floor, you can choose from our colour samples and make a complete change of look.
Trust a Bona Certified Craftsman with the largest investment in your home and rely on a great job done. Always.
Refurbishment
Many hardwood floors can be renewed entirely and the most popular manner is to sand and seal. Our specialist teams are trained in the latest products and equipment and will ensure an efficient and quality refurbishment of your existing hardwood floor.
Annual Maintenance
Hardwood floors will need to have a regular maintenance programme to ensure correct ageing and protection. We inspect each floor individually and advise on the recommended processes to ensure the best finish and cleaning results. Especially critical for hospitality sites.
General Repairs
Due to continual use and great durability of hardwood floors, it is inevitable that they will require repairs and/or servicing from time to time. We provide an experienced team who can attend to any repairs as required, no matter the size thereof.
Bona Deep Clean System
This is a world-first, patented system for the deep cleaning of timber floors, designed to remove all dirt and build-up from your floor without damaging the finish. Let our experienced team show you what your floor actually looks like under the years of grime.